My favorite thing about sports is seeing a great game. Most of the time, I'd rather see my favorite team lose a transcendent game than win a blowout. I've been following sports pretty closely since the start of the 90's, and here are my 25 most memorable sporting events.
1.
Yankees 6 - Red Sox 5
. Game 7,
2003 ALCS
. October 16, 2003. Aaron Bleeping Boone. The Red Sox were favored to beat their hated rivals -150 with vintage
Pedro
(14-4, 2.22 ERA in the regular season) on the mound. Clemens walked off the mound trailing 4-0 with nobody out in the 4th for what, at the time, was thought to be his last start, but Grady Little left Pedro in for too long, Posada tied it up in the bottom of the 8th, and Boone won it off Wakefield in the 11th. Best game in the history of Yankee Stadium according to Peter Gammons.
2.
Duke 102 - Kentucky 101
.
1992 NCAA Men's Basketball East Regional Finals
. March 28, 1992. The shot. Christian Laettner game winner with 2.1 left. Best game ever according to
ESPN
,
FOX
Sports
,
The Cincinnati Enquirer
,
AOL FanHouse
,
Big Blue History
, and hundreds of other sources.
3.
Patriots 20 - Rams 17
.
Super Bowl XXXVI
. February 3, 2002. The Patriots dynasty begins. People forget that the Rams were 14 point favorites, making this one of the most monumental upsets in sports history. The game turned on a Ty Law 47 yard interception return, and Tom Brady led the game winning drive from his own 17 with no timeouts and 1:30 left. This game also featured a memorable 9/11 halftime tribute by U2.
4.
Longhorns 41 - Trojans 38
.
2006 Rose Bowl
. January 4, 2006. But they had Vince Young. ESPN memorably ranked the 2005 Trojans as one of the greatest teams of all time, but they couldn't stop Vince Young as he ran for 200 yards and 3 TDs, including the game winning 8 yard scamper with 19 seconds left.
5.
Czech Republic 2 - Canada 1
.
1998 Olympics: Men's Ice Hockey Semifinal
. February 20, 1998.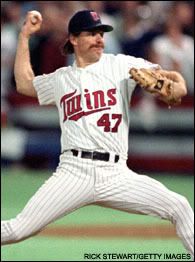 Hasek/Roy in Nagano. Possibly the greatest duel in the history of sports, Dominick Hasek matched Patrick Roy stop for stop until the shootout, where Robert Reichel scored the only goal. Canadian coach Marc Crawford is remembered for leaving Wayne Gretzky and Steve Yzerman out of his shootout lineup.
6.
Twins 1 - Braves 0
. Game 7,
1991 World Series
. October 27, 1991. "He could have outlasted Methuselah." Without question the best 1-0 game ever. Jack Morris went
10
scoreless innings on 126 pitches in a truly throwback performance, outdueling John Smoltz, who went 7 1/3 scoreless. Gene Larkin drives in Dan Gladden with 1 out in the bottom of the 10th to set off pandemonium.
7.
Bulls 87 - Jazz 86
. Game 6,
1998 NBA Finals
. June 14, 1998. "If that's the last image of Michael Jordan, how magnificent is it?" Jordan goes for 45, including the last four points of the game, but the last shot over Bryon Russell provides another iconic image for MJ.
8.
Patriots 32 - Panthers 29
.
Super Bowl XXXVIII
. February 1, 2004. Defensive malfunction. After a scoreless 1st quarter, both teams go bananas as both quarterbacks throw for more than 320 yards.
9.
Boise State 43 - Oklahoma 42
.
2007 Fiesta Bowl
. January 1, 2007. Hook and ladder to tie, Statue of Liberty to win? The Sooners were 7.5 point favorites, and Adrian Peterson had come back for this game from a broken collarbone. The last minute and a
half is historic: Sooners tie it, Broncos throw a pick 6, eventually run hook and ladder with 17 seconds left on 4th and 18. Then after a Peterson TD run on the first play of OT, Broncos score on 4th down on a WR option that has been lost to history and get the win on a Statue of Liberty play.
10.
Rams 23 - Titans 16
.
Super Bowl XXXIV
. January 30, 2000. The tackle. Kurt Warner capped off maybe the greatest season ever with a Super Bowl record 414 yards including a 73 yard bomb to Isaac Bruce with 1:54 left, and then Steve McNair led an 89 yard drive, but he needed 90 to tie.
11.
Yankees 3 - Diamondbacks 2
. Game 5,
2001 World Series
. November 1, 2001. Byung-Hyun Kim blows it again. The day after Derek Jeter hit the first November World Series home run, Scott Brosius hit a two run homer to tie it in the bottom of the ninth, and Soriano drove in Knoblauch to win it in the 12th. Paul O'Neill's last game in Yankees Stadium, he was nearly moved to tears in the top of the 9th as the fans in right field chanted his name.
12.
North Carolina 77 - Michigan 71
.
1993 NCAA Men's Basketball Championship Game
. April 5, 1993. No, Chris! Webber rebounds a missed free throw with 20 seconds left and picks up his pivot foot a few feet from the Tarheels' bench. He then takes it to the other end of the court and calls a timeout he doesn't have, giving UNC free throws and the ball.
13.
Bulls 122 - Trailblazers 89
. Game 1,
1992 NBA Finals
. June 3, 1992.
Atlas shrugged. The only rout on this list, Michael Jordan went for a jaw dropping 35 points including six 3 pointers
in the first half
, firmly establishing himself as the world's greatest athlete in the span of about an hour.
14.
Rangers 2 - Devils 1
. Game 7,
1994 Eastern Conference Finals
. May 27, 1994.
Matteau, Matteau, Matteau
! The New York Rangers or New Jersey Devils both would have been favored to beat any team from the Western Conference, so this series was the de facto finals. After the Devils won game 5 to take a 3-2 lead, Messier promised the series would go 7. He delivered with a hat trick in game 6, bringing a highly anticipated game 7. Three games in the series went to double overtime, including game 7.
15.
Chiefs 31 - Broncos 28
. October 17, 1994. "
And the best thing you can see is when it says zero, because then you know, even if he's got the ball in his hands, he can't do anything with it
." The greatest regular season game ever played, and the greatest Monday Night Football game, was tied 7-7 after the first quarter, 14-14 at the half, and 21-21 after the third. With 2:45 left, down 3, Shannon Sharpe fumbles a pass from John Elway. The next play, Chiefs running back Marcus Allen fumbles it right back to Denver. Elway takes them 39 yards to paydirt, scoring on a six yard run with 1:29 left.
Joe Montana
, in his second season with Kansas City, goes 75 yards on nine plays (7 of 8 passing for 65 yards, a 10 yard run by Allen), capping it off with a 5 yard TD pass to Willie Davis with eight seconds left.
16. Sweden 3 - Canada 2.
1994 Olympics Men's Ice Hockey Gold Medal Game
. February 27, 1994. The Paralyzer. Peter Forsberg scores the
greatest goal of all time
(seriously, watch it) on a one handed backhand from outside the crease ending, to this day, the only gold medal deciding shootout in the Olympics. It was Sweden's first gold medal in Men's Ice Hockey and the goal was
immortalized
on a stamp
.
17.
Bills 41 - Oilers 38
.
1993 AFC Wild Card Game
. January 3, 1993. "
The lights are on here at Rich Stadium, but you might as well turn them off...this one is over
." Backup quarterback Frank Reich, who led Maryland to the largest comeback in NCAA history, took Buffalo back from a 35-3 deficit at home in front of a raucous crowd for the biggest comeback in NFL history.
18.
Diamondbacks 3 - Yankees 2
. Game 7,
2001 World Series
. November 4, 2001. "Mystique and Aura? Those are dancers at a nightclub." Joe Torre goes to the well with Mariano Rivera once too often as he fails to get the two inning save. Luis Gonzalez drives in Tony Womack with a blooper over the drawn in infield.
19.
Ohio State 31 - Miami 24
.
2003 Fiesta Bowl
. January 3, 2003. This game had a little bit of everything: a spectacular forced fumble by freshman sensation Maurice Clarett, a gruesome injury to expected top five pick Willis McGahee, and a controversial pass interference call on Miami on the first of two overtimes. Had the call not been made, Miami would have won on that play. Recent improprieties at Ohio State have cast some doubt into the legitimacy of this title.
20.
Valparaiso 70 - Ole Miss 69
.
1998 NCAA Men's Basketball Midwest Regional 1st round
. March 13, 1998. "
A sort of hoops hook-and-ladder
." The Crusaders inbound with 2.5 seconds left, down 67-69, to Bill Jenkins, who receives the ball and passes to Bryce Drew in one smooth motion. The coach's son, his momentum going toward the basket,
nails it
, and Valpo eventually makes the Sweet 16 as a 13 seed in one of the all time Cinderella stories.
21.
49ers 30 - Packers 27
.
1999 NFC Wild Card Game
. January 3, 1999. The Catch II. Terrell Owens catches a 25 yard TD from Steve Young with three seconds left to beat Brett Favre and the Packers at Candlestick. Jerry Rice hadn't caught a pass in the first 59 minutes, and fumbled his first catch, but he was called down by refs.
22. Pacers 107 - Knicks 105. Game 1, Eastern Conference Semifinals. May 7, 1995. Choke.
Reggie Miller
scores 8 points in under 9 seconds to turn a
105-99 deficit with 16.5 seconds left
into a 107-105
lead with 7.5 seconds left. The game also had a NBA Playoff record 58 fouls called, breaking a record set in a
quadruple overtime
game.
23. Red Wings 1 - Blues 0. Game 7,
1996 Western Conference Semifinals
. May 16, 1996. From 60. It was the first full season after the strike shortened 94-95, and the Red Wings had the second best regular season record in NHL history with 131 points. The Blues had traded for
Wayne Gretzky
a the month before the trade deadline to join Brett Hull on their first line.
Steve Yzerman takes the puck from Gretzky and scores his most memorable goal
against Jon Casey from just inside the blue line in double overtime.
24. North Carolina 102 - Duke 100.
February 2, 1995
. "Ooooh! It's unbelievable, baby!" The greatest Duke-Carolina game of them all, and probably the greatest regular season NCAA Basketball game. Carolina came into Cameron Indoor #2, Duke unranked, but they played as even as possible into double overtime, brought there by a running 40 footer at the end of
overtime by
Jeff Capel, III
. Voted the
number one moment in ESPN basketball history
.
25.
Broncos 31 - Packers 24
.
Super Bowl XXXII
. January 25, 1998. "This one's for John." The Packers were 11.5 point favorites as the NFC had won 13 straight Super Bowls. Terrell Davis ran for 157 yards and 3 TDs, but didn't touch the ball in his most memorable play. Suffering from migraines, he missed most of the 2nd quarter, but Mike Shanahan sent him out to set up a fake dive that resulted in an Elway TD run. The iconic image from this one is the Elway helicopter on third down that kept a drive going in the third quarter that eventually resulted in a Davis TD.
Games that just missed the cut: Tyus Edney's cross court run against Mizzou, Nebraska's divine intervention OT win against Mizzou, Leon Letts Thanksgiving gaffe, the Falcons/Vikings NFC Championship Game, the tuck rule game, last year's AFC Championship Game, Super Bowl XXV, games 4 & 5 of the
2003 ALCS
, game 4 of the 2001 World Series, game 6 of the 1991 World Series, Game 6 of the
1993 World Series
, and Game 7 of the
1997 World Series
. Thanks to
nohomers.net
, where I got a lot of the pics.